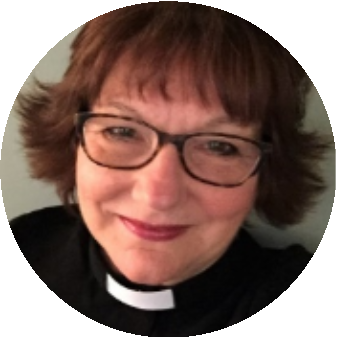 Rev. Virginia is the Minister, serving in ministry since 1995 and called to St. Andrew's April 2018. She is passionate about sharing the help and hope found in Christ's Gospel through her preaching, teaching, pastoral counselling and as a spiritual director.
While serving in pastoral ministry in the Presbyterian Church in Canada (PCC), Rev. Virginia has been the Minister in rural and urban congregations in Ontario and Alberta.  She has also been a congregational development consultant, helping congregations restart, recover and revitalize their mission and mandate as Christ's church. Rev. Virginia also has an extensive career in the business community as an internal and independent senior business and organizational development consultant providing consulting services to executives in the public and private sectors.
Rev. Virginia is an avid gardener and motorcycle/automobile enthusiast. She and her husband Gregory enjoy attending swap meets, car shows and racing events. They also enjoy travelling throughout Canada and the US in their 5 th wheel.
Rev. Virginia and Gregory live in the church manse in Niagara-on-the-Lake, with their dog "Tucker".  As a blended family, they each have a grown son and daughter.