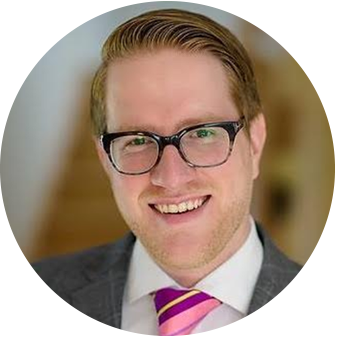 James van den Brink – James began his organ studies at the young age of six with his sister Marguerite de Jonge and has also studied organ part-time with Niagara organist, Lesley Kingham.
James has been a church organist for nearly 20 years, accompanied a community choir, Musica Sacra Chorus, for over a decade and is a long standing member (tenor) of Niagara's premier chamber choir, the Avanti Chamber Singers of St. Catharines, Ontario.
James is passionate about the organ and its music and shares that through concert promotion, work shop participation, and as the President and Treasurer for the Niagara Centre of the Royal Canadian College of Organists (RCCO).
He is also a professional accountant (CPA, CMA) and works as a financial controller.
James is kept further occupied and entertained with four beautiful children, all with the support and love of his incredible wife, Tammy.