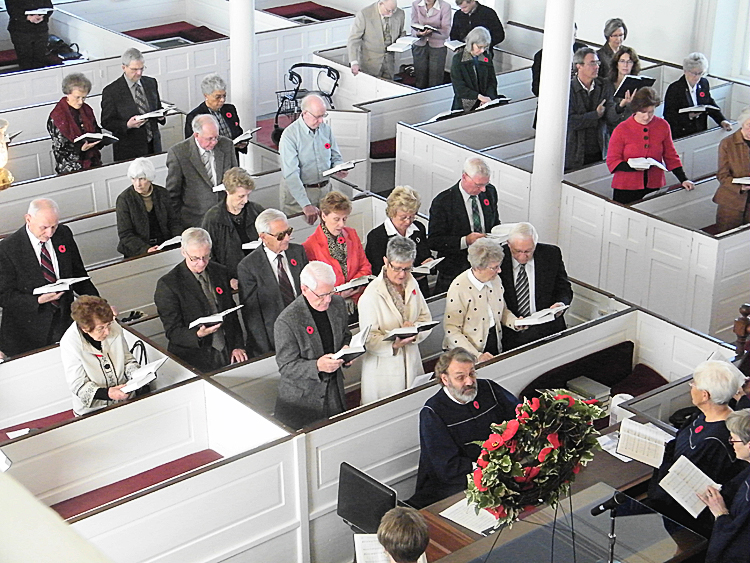 The interior of the church from the Gallery
St. Andrew's Presbyterian Church supports the following organizations with volunteers and donations:
Newark Neigbours - a non-profit organization that provides food and clothing for those in need in Niagara. 310 John Street, Niagara-on-the-Lake, 905-468-3519
St. George's Anglican Church Breakfast Program, St. Catharines, Ontario. Please contact Lynn Lingard, email plingard@sympatico.ca, for more information.