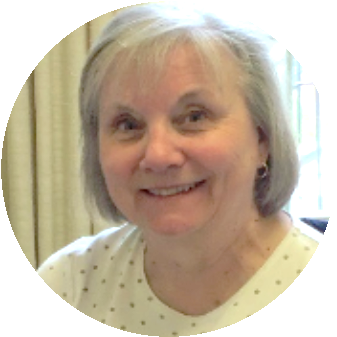 Our church administrator is Carole who took the role in June of 2014. She is available in the office Monday to Thursday from 9:00 am to 1:00 pm.
After studying journalism, Carole worked in a number of brokerage firms, specializing in mortgages before becoming the Finance Manager of Bramalea Ltd. After taking time off to be a stay at home mom, the Felton family moved to Kelowna, B.C. where Carole managed an independent senior's residence. In 2012 Carole and her husband returned to Ontario to be here for Carole's parents. It didn't take long to realize that she wasn't ready for retirement and the office administrator position was a perfect fit. One of the favorite parts of the job is helping people track down family members through our records.
Carole and her husband Rick live in Niagara-on-the-Lake a sleek black cat named Blackjack. Their eldest daughter Amy lives in Kelowna, B.C. with her husband Paul and their daughter. Their second daughter and her two children live in Edmonton, Alberta. Carole loves reading, baking and music, the Shaw and keeping in touch with the family.