Dear Friends
In-person worship has been postponed until further notice. 
We will continue to live stream the worship service on Facebook, Sundays at 11 am.  The service will also be posted to our YouTube channel.  The links to Facebook and YouTube to the left of this message will connect you directly with either Facebook or YouTube.  
The way we meet together to worship as church may have changed.  The Good News is that God hasn't changed and neither has God's Word.  We are still the Body of Christ and it is good and right to celebrate and honor God, any place, any time, any day…
Peace and Grace my friends,
Rev. Virginia
Visit
Welcome…we are so glad you are here!
It is my pleasure to welcome you to St. Andrew's in Niagara -on -the -Lake. I know here, you will discover the spiritual home you never knew you had.
Our worship service is approximately 60 minutes long. Free parking is available in front of the church as well as across the street in the church parking lot. Children begin their worship celebration in the regular service until the children's story and then are invited next door to the Church Hall to continue a worship experience especially designed for them.
Be sure and sign our guest book and use the pew cards to request additional information and to let us know if we can be of service to you in some way. Just put it on the offering plate or give it to an usher.
After worship, please come next door to the Church Hall for refreshments and an opportunity to get to know each other better. Looking forward to seeing you on Sunday!
Blessings..
Rev. Virginia
Hours of Worship:
Sunday Service – 11 a.m.
Sunday School – 11 a.m in the Church; children will be escorted to the Church hall after the children's story for age appropriate worship and teaching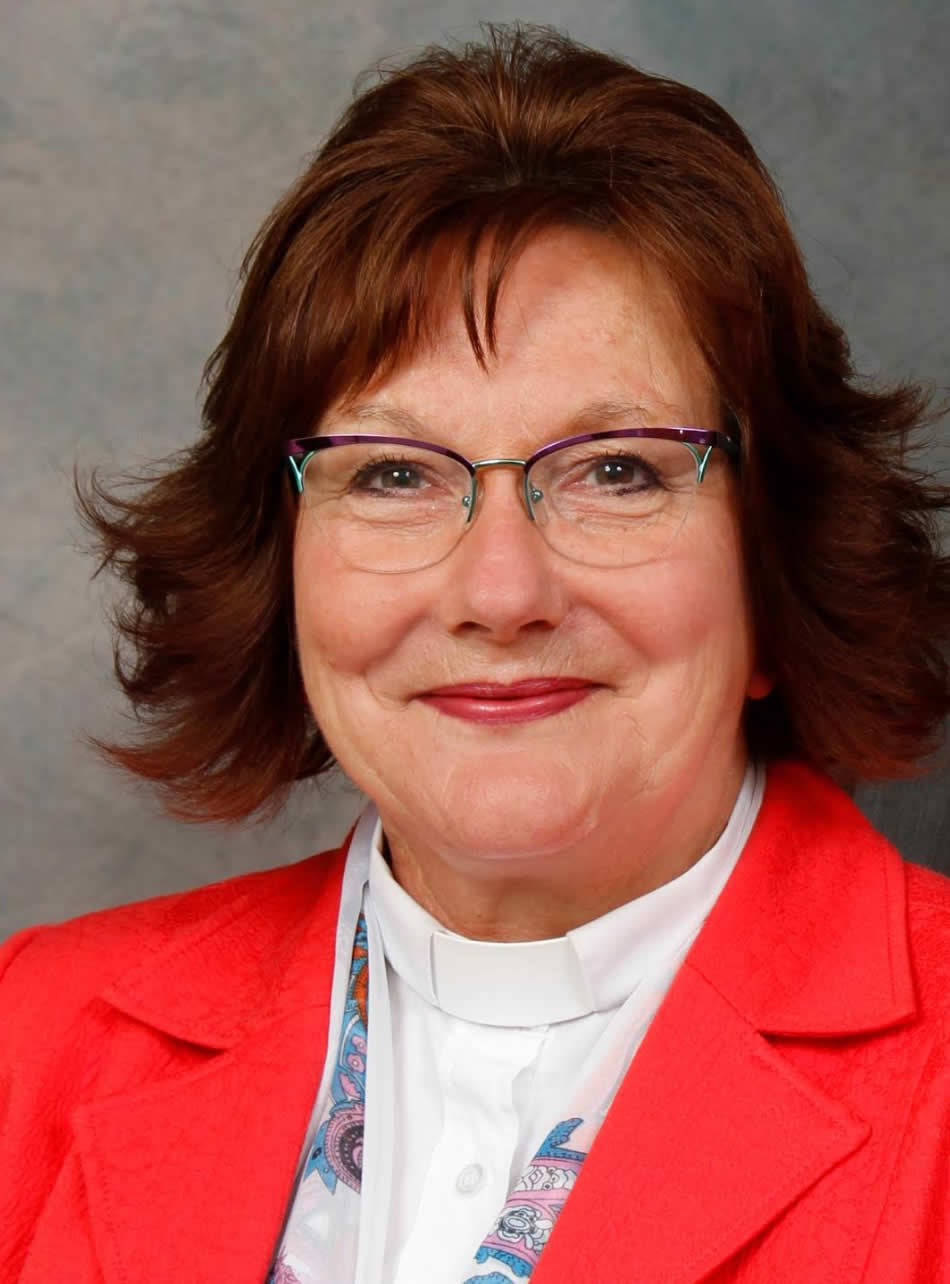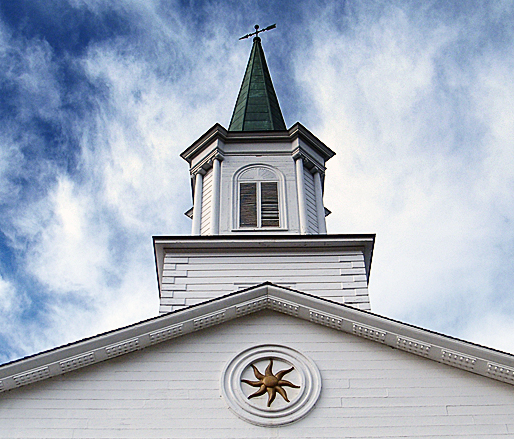 Worship Service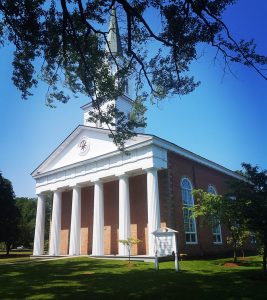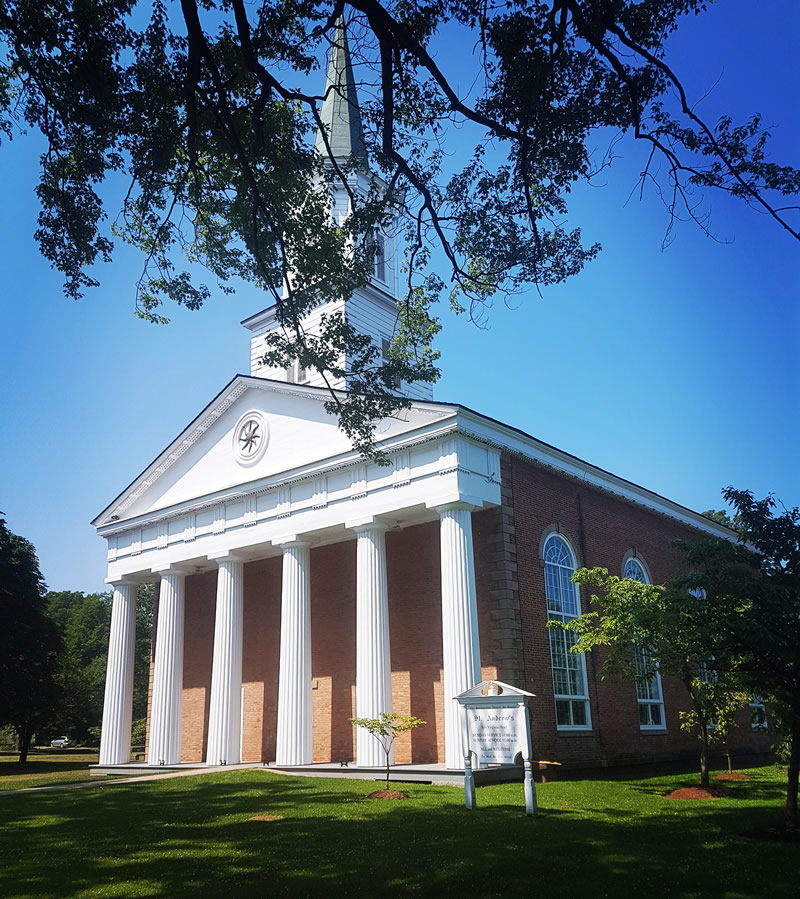 Join us for our regular weekly service Sunday mornings at 11 am. No need to dress up. Bring your family. Bring a friend. Come to be inspired and encouraged with God's word for your life today.
There are opportunities to celebrate at special services throughout the year as well such as a candlelight service on Christmas eve, Ash Wednesday, Good Friday, Maundy Thursday.
Check the website throughout the year.
We are easy to find. Just 2 blocks south of Queen Street, the heart of Niagara-on-the Lake, at 323 Simcoe St.
Office: 905-468-3363  Email: standrewsnotl@gmail.com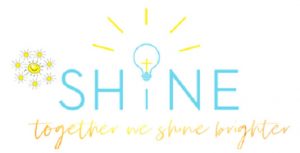 What About The Children?
Children participate in worship with their parents until shortly after the children's story. At that time they are invited next door to the Church Hall for childcare and age appropriate worship activities.
Enjoy the Welcome Reception!
After every service, we would love to meet you and your family! This is a great time to find out more about St. Andrew's. The reception is next door in the Church Hall. An escalator is available for anyone who need that accommodation.