QUIET PRAYER
You are invited to Quiet Prayer every Friday morning at 11:00 a.m.
Dear Friends,
It is a pleasure to welcome you to the website of St. Andrew's Church, Niagara-on-the-Lake.  Though the Sunday morning service continues to be live streamed at 11.00 am on Facebook, with services being posted to YouTube later the same day, we are delighted that a greater part of the congregation meets for in-person worship week by week.  (The links to Facebook and YouTube to the left of this message will connect you directly to either Facebook or YouTube.)
I was appointed by the Presbytery of Niagara to offer ministry to the congregation over a year ago, and will do so for the foreseeable future through regular preaching, pastoring and planning.  That said, the Presbytery of Niagara has given St. Andrew's permission to begin the search for a new Minister.  But though a transition in leadership is underway, the God we worship, made known to us in Jesus Christ, remains at the center of the congregation's life. We invite you to know Him and to participate in St. Andrew's as you are able.
God bless you,
Clyde Ervine  (more about Clyde)
To worship online at
St.Andrew's Niagara on the Lake


Visit
Welcome…we are so glad you are here!
St. Andrew's is a relatively small congregation, but one with a purposeful life. Apart from Sunday worship, details of which are available on the website under VISIT, we would like you to know about other aspects of our community
We celebrate two sacraments at St. Andrews, Baptism and Holy Communion, both of which express in acted out, visual tangible ways the good news of Jesus that is preached from the pulpit.
The sacrament of Baptism, which in the Presbyterian Church is applied to new believers and the children of believers, involves water – water symbolizing the life-giving, cleansing power of Jesus to make us into new people. It is a most joyful sacrament in which new believers publicly profess their faith in Jesus and have water poured upon their head as they take on the name of Christian. When the children of believers are baptized, they do so after at least one of the parents, who must be a member of the St. Andrew's community, reaffirms their faith publicly and promises to nurture their child in the Christian faith. Baptism is thus not only a biological family occasion, but a church family occasion, when the whole congregation promises to nurture the faith of its members of whatever age.
The sacrament of Holy Communion or the Lord's Supper is celebrated at St. Andrew's multiple times throughout the course of the Christian Year. The Supper involves two key points; first is the breaking of bread and the pouring of wine, action that Jesus used shortly before his death to point to his imminent death, when his body would be broken, and his blood poured out for sinners. The second key point is that the broken bread and poured out wine are then offered to worshipers, giving us the opportunity to take and receive them as a highly symbolic way to taking and receiving Christ into our lives. Though Communion is always related to the death of Christ for us, it also points beyond his death to his resurrection and living power available to us now.
Twice each year, St. Andrew's has two Festival services – the Festival of Carols in December and the Festival of Praise in May. At both services, we pull out 'all the stops', literally. Details appear on this website announcing the festivals at appropriate times.
Hours of Worship:
Sunday Service – 11 a.m.
Sunday School – 11 a.m in the Church; children will be escorted to the Church hall after the children's story for age appropriate worship and teaching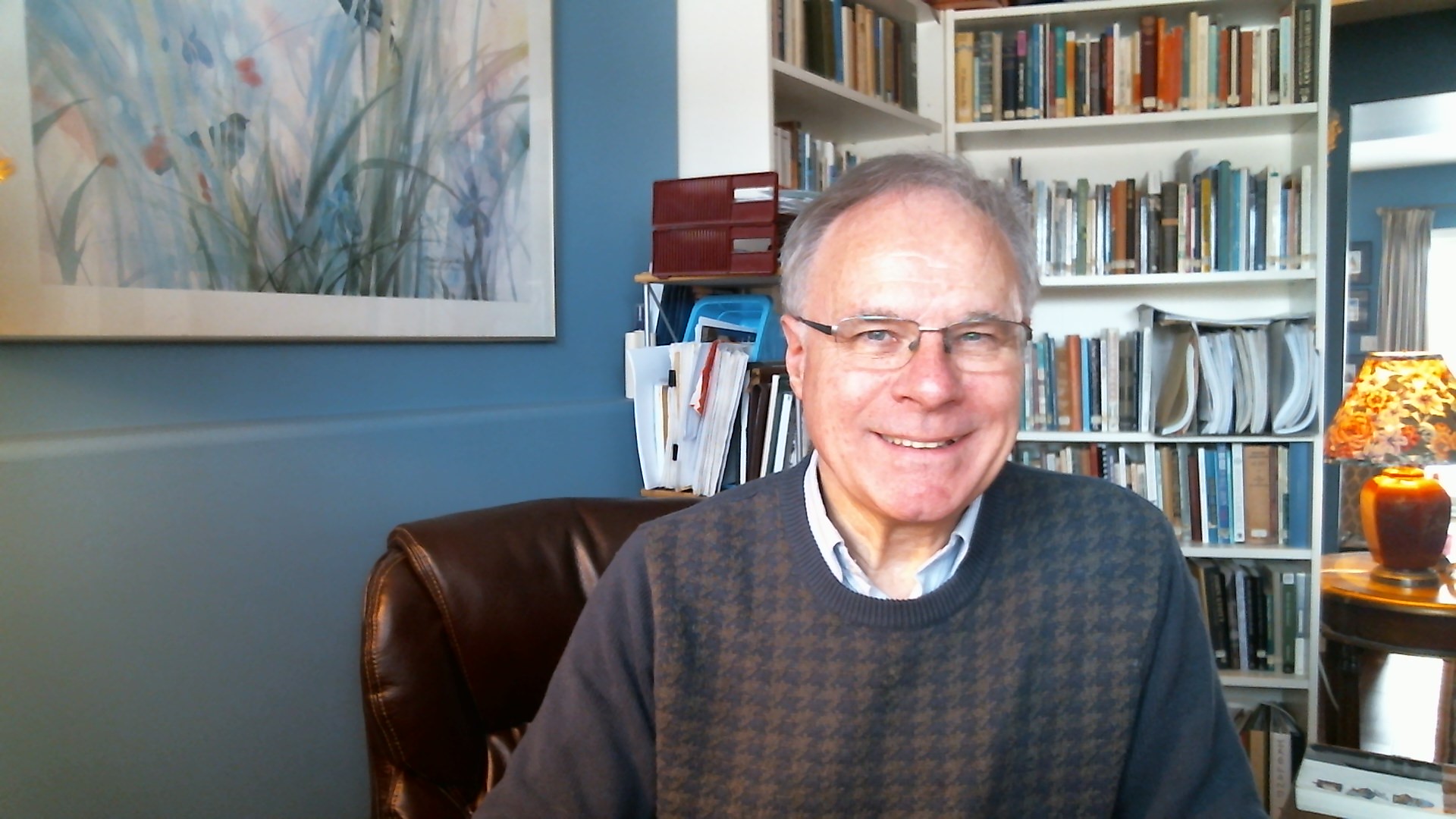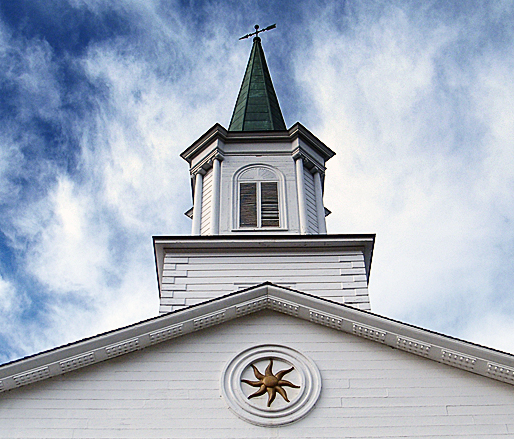 Worship Service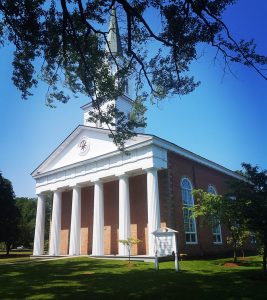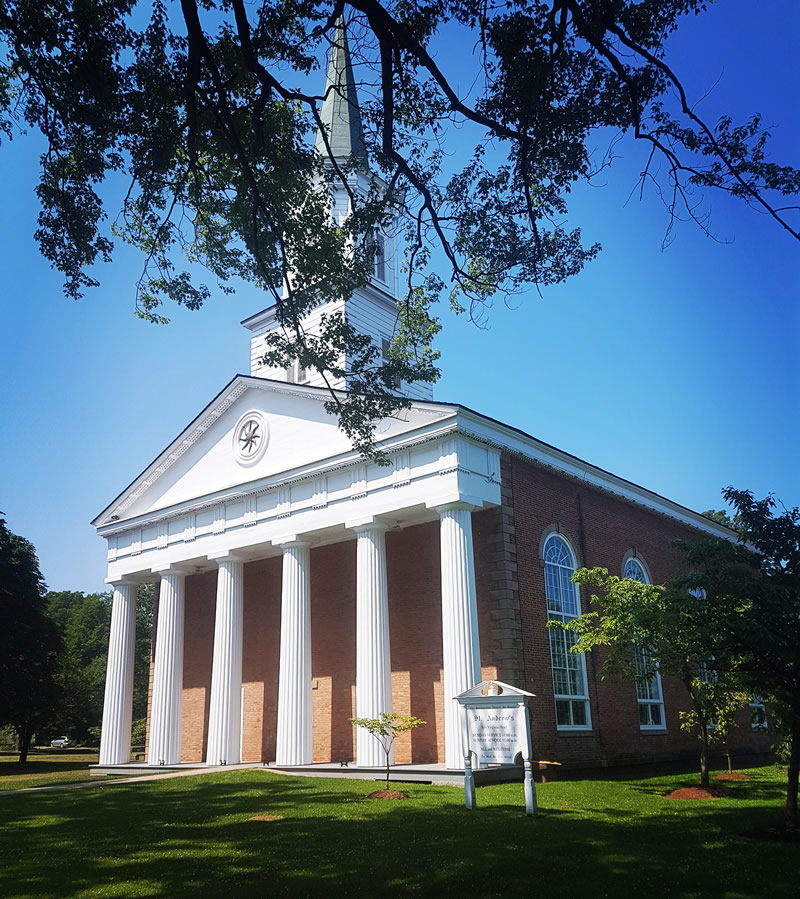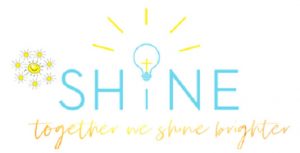 What About The Children?
Children participate in worship with their parents until shortly after the children's story. At that time they are invited next door to the Church Hall for childcare and age appropriate worship activities.
Enjoy the Welcome Reception!
After every service, we would love to meet you and your family! This is a great time to find out more about St. Andrew's. The reception is next door in the Church Hall. An escalator is available for anyone who need that accommodation.